Hello everyone!
The Lifeline Comics newsletter is back again, this time to dissect and explain the massive success of our latest Kickstarter - The Beast & Snow, which has already become our most funded (at over $50,000) and most backed (at over 1,400 backers) Kickstarter ever and we're only halfway through the campaign. 
We'll also talk about our experience as panelists on the LGBTQIA+ Anthologies Panel at Flame Con 2023, weigh in on Heartstopper Season Two vs. Red, White, & Royal Blue, and share our thoughts on Teenage Mutant Ninja Turtles: Mutant Mayhem!
Let's begin!
---
How to Create a Successful Kickstarter
Beast & Snow has been an absolute roller coaster ride of a campaign, and one of the most frequent DMs we've been receiving is "how did you create such a successful campaign?". So we wanted to address it in this installment of the newsletter for creators and readers alike.
---
How Did We Come Up with the Idea?
You should always look at the market. Why are the biggest giants in that select market selling? As for Kickstarter, the two most popular types of projects on the platform are campaigns based on something people already know (public domains, collection of previous properties, etc.) and NSFW books. This planted the seed for The Beast & Snow...why couldn't we do both?
We wanted to take the challenge a step further and work on a genre Lifeline Comics has never tackled before...fantasy. Being completely transparent, I've never been a big fantasy fan. I wanted to create a world where I could even LOVE fantasy. Throw in some werewolves & vampires, and I was sold. 
At the heart of every Lifeline Comic is character and organic storytelling, and that's exactly what we did with the creation of this new series! We wanted to create a book that reflected the current Kickstarter market. A book that would challenge us with story beats we've never tackled before, all while keeping the elements of our writing that our readers have come to expect from us.
---
How To Find the Perfect Creative Team
Pulling together your Creative Team is perhaps the most important step for every project. Unless you're a solo act, most comics are a collaboration of multiple different creators, each contributing their own voice and style to the project. So finding the perfect team for your book is often a tall order.
Each project we take on has a different story for how we assembled our team. For our anthologies, we primarily relied on an open submission form (a handy tool for a smaller project that requires less commitment from contributors). For past comics, there's been a mix of artists that we found and connected with on social media (Instagram and Twitter are your friends, folks!) or who we met directly at Conventions.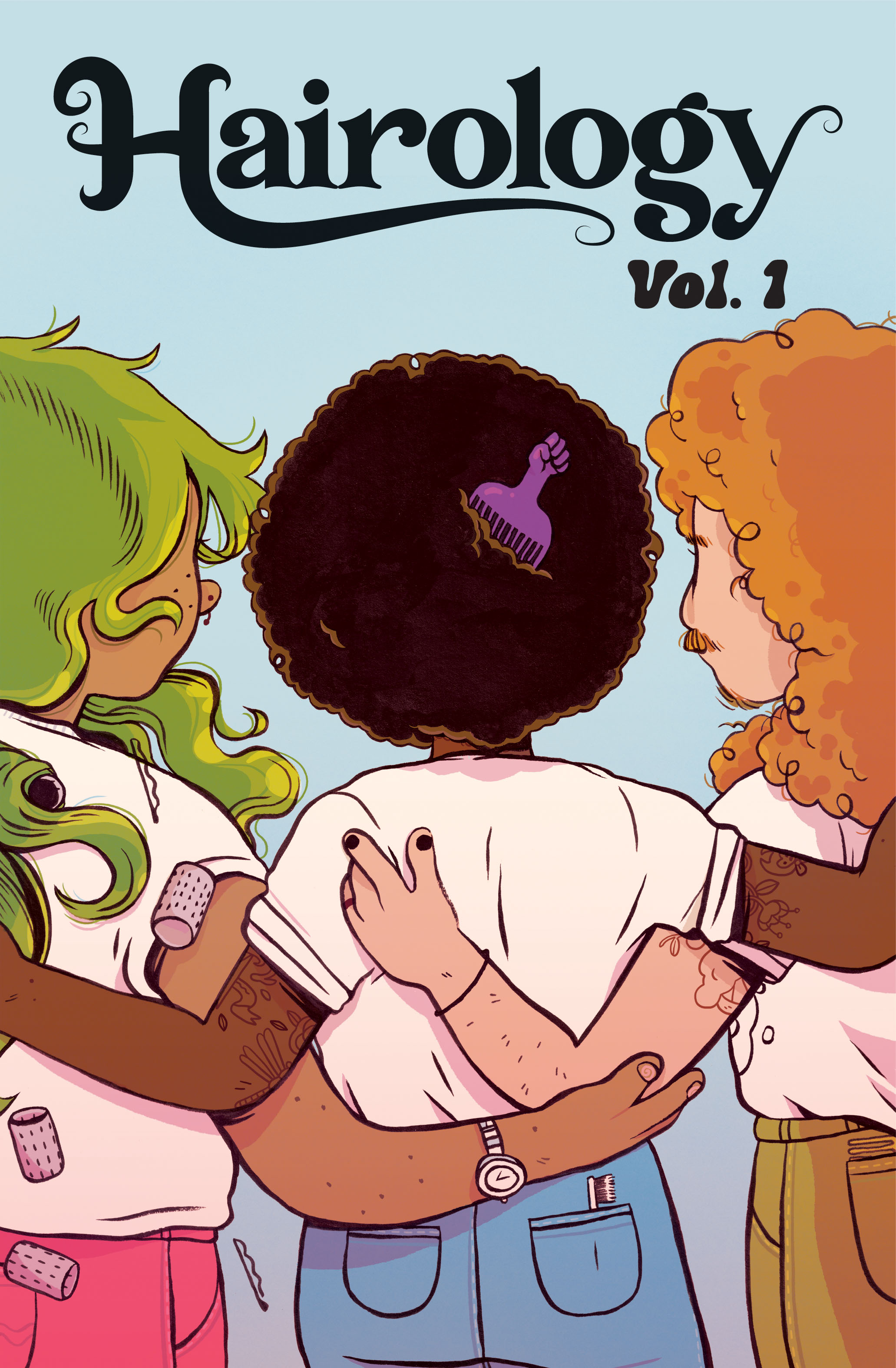 For The Beast & Snow, we first worked with interior artist Dorilys Giacchetto on Hairology. We immediately loved her style and working with her, so we approached her with our pitch for this comic. It's not the first time we've gotten to further collaborate with artists who applied to our anthologies, and it certainly won't be the last!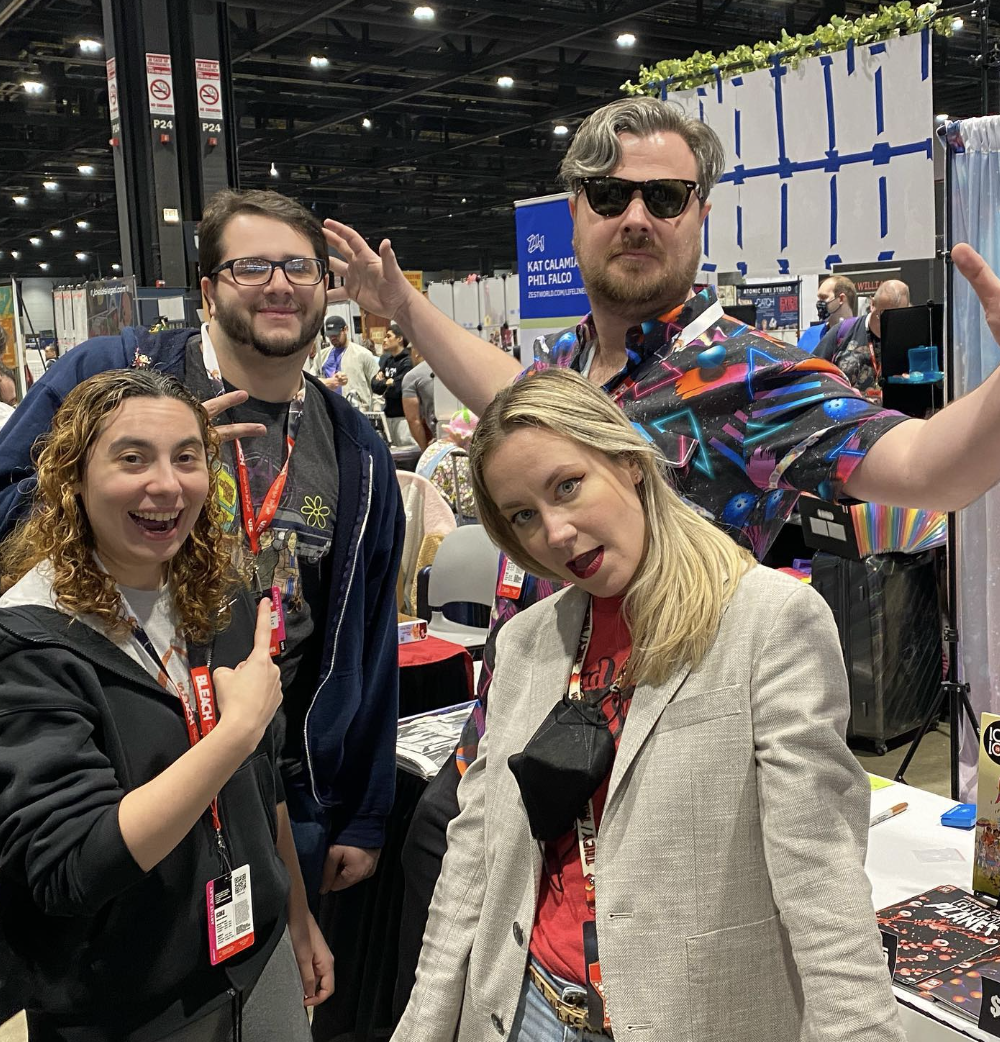 As for variant covers, we connected with Liana Kangas several times before through Zestworld (a platform that we are all creators on) and at C2E2 2023. They're an amazing person and we desperately wanted the chance to work with them. And thankfully, they also loved the idea of working on the project!
We have collaborated with Longestdistance on many covers in the past. We absolutely love her stained-glass style and knew that we wanted to bring that to The Beast & Snow.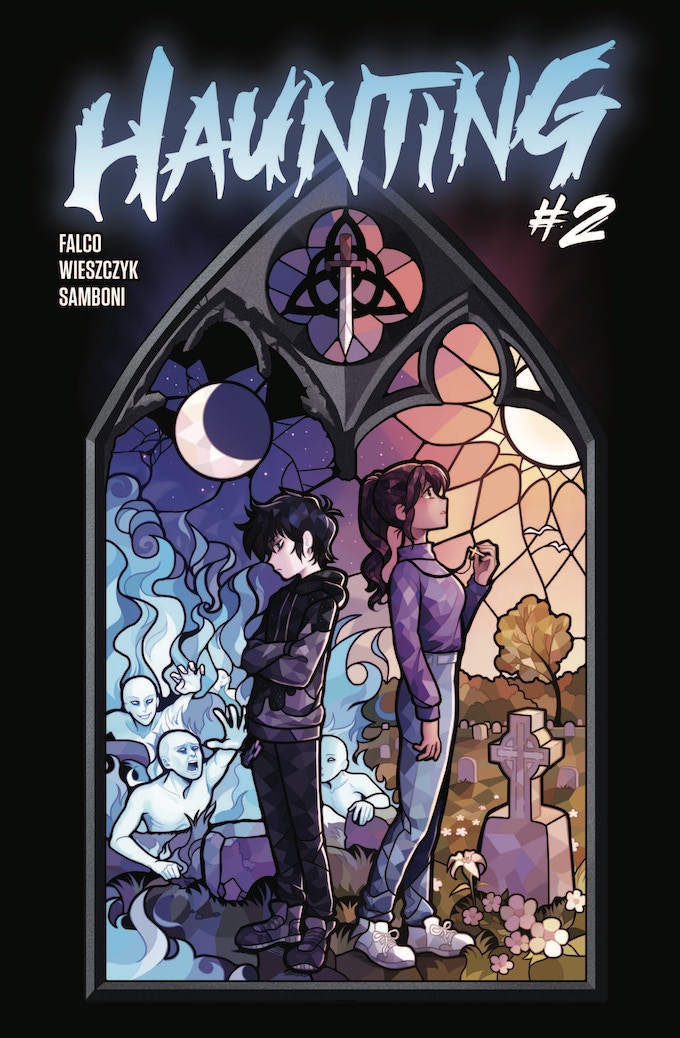 And Stjepan Šejić (who we talk more about in our "Thumbnail" section) is an artist who we have been fans of for the longest time. We reached out to him months ago about collaborating on another project that he was unfortunately unable to take on at the time. But he expressed interest in working with us when his availability permitted, and thankfully the stars aligned for The Beast & Snow where he was able to take on a cover commission and loved the idea for the project!
Comics are a small world. Folks that we enjoy working with on one project are some of the first people we think of when we are pulling together a new one!
---
Finding An Audience
"Blowing up" on Kickstarter rarely happens randomly. It's a combination of having the right project AND putting in the time/work to build an audience.
We've spent the last three years cultivating an audience for our ten+ comic series - two of the strongest subsections of which have been queer comic fans (via Slice of Life, Bi Visibility, and Rainbow Canvas) and horror comic fans (via HAUNTING).
By the time we launched The Beast & Snow, we had crowdfunded over a dozen "similar" projects and built an audience of thousands of potential backers who might be interested in jumping on to this exciting new one. Plus, we had spent the time to grow a readership of over 50,000 readers on Webtoon who are fans of queer WLW content.
In addition to the benefit of building an audience that could quickly jump on this new project, this has also built up a catalogue of previous work that is available on The Beast & Snow. A significant percentage of the funds we've raised on the project have been folks who have purchased our past work - which bodes well for the monumental success of this Kickstarter also helping to grow the audience for our next ones!
---
How To Be Active with Your Fanbase
One of my favorite aspects of this job is being able to interact with new and old fans alike. Comic conventions have been a great opportunity to showcase our library, while also running into our readers in person (we can do a whole different post on comic conventions!) It's always awe inspiring when a Slice of Life fan, who reads on the WEBTOON, tells their friend all about the book and have the biggest smile on their faces when they see a physical version of the series on stands. 
Another great way to stay connected is, well, this newsletter. Creating bi-monthly posts has been a great excuse to keep connected with you guys. We love telling you what we've been up to and creating a platform to showcase all the exciting things we have in the pipeline. 
---
How To Promote a Kickstarter?
Social media is important, but not the be all, end all. Organic backings from Kickstarter itself is going to be where you find a majority of your new readers. So how do you get Kickstarter to push you? The three most important elements of any Kickstarter are your thumbnail, subheader, and title. Let's use The Beast & Snow as an example: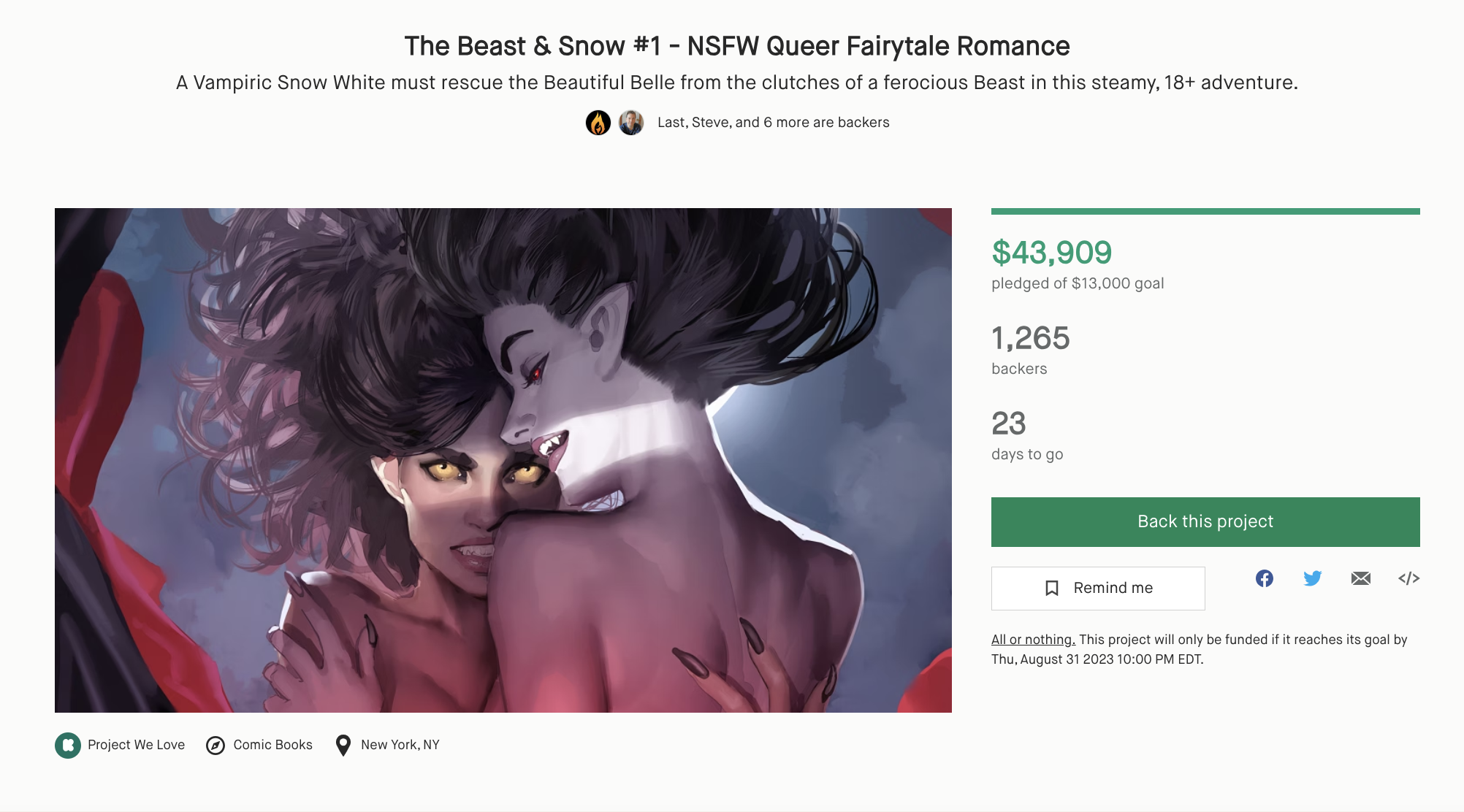 Thumbnail: We're still blown away that we've been able to collaborate with the ever so talented Stjepan Šejić. He made such a wonderful cover that it was an easy pick as a thumbnail for us. It also helped that we were able to meld our fanbases together to create a product that our fans could be excited to pick up. 
Kickstarter rewards clean thumbnails. I never recommend having words on your thumb. Let the art speak for itself!
Subheader: You're in an elevator with Kevin Feige. You can only utter one sentence about your project. What's that sentence? That's how you should treat your logline for your Kickstarter! Tell me what makes your project stand out compared to the rest? 
There have been plenty of Snow White and Beauty and the Beast adaptations. But have all of them been queer? Are there usually werewolves and vampires involved? Are they not safe for work? The familiarity helped us shine all while adding elements to help us stand out. 
Title: I always recommend adding the genres of your book to the title. The Beast & Snow #1 - NSFW Queer Fairytale Romance is a lot more excited than just Beast & Snow #1. It tells your audience what to expect from your campaign in a concise way. 
Social Media/Becoming a Part of the Kickstarter Community: Social Media may not be the end all, be all, but it's still an important part of building your brand. We love to update our readers on what's going on and what will be happening next on there, but we find it best to use social media to connect with others. Become part of the Kickstarter community! Back other campaigns and interact with their work. I've seen Kickstarters that are inching closer to their goals on the last day pioneered and crossing the finish line because of the help of the creator's fellow peers. 
---
What have we been up to?
Paneling At the Gayest Event of the Year - Flame Con!
Kat: Phil and I table at A LOT of conventions. So it's rare we get to walk around and see other artists. We were invited to do a panel at Flame Con and took the opportunity to actually walk artist alley.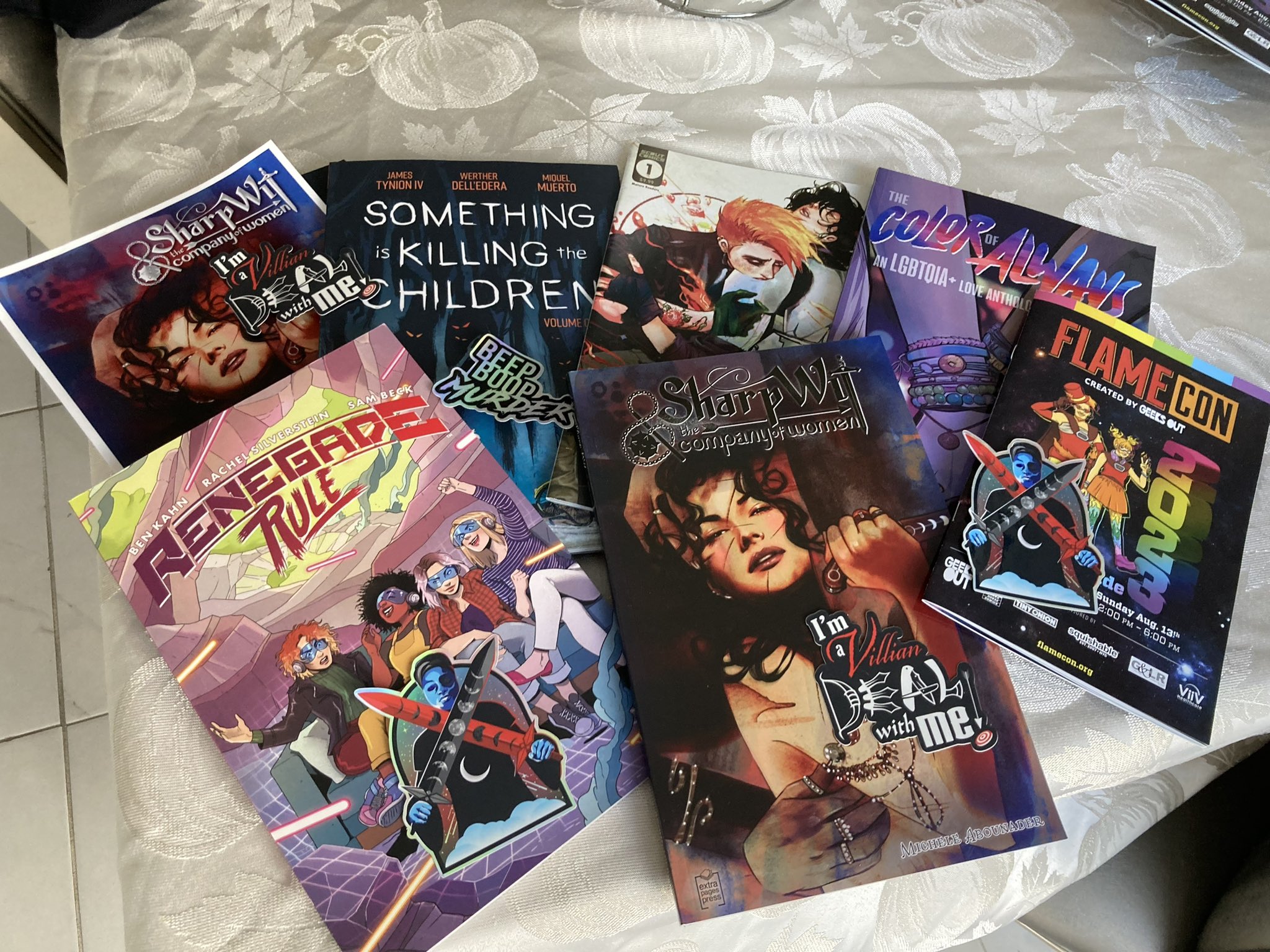 What a pleasure seeing our friends do their thing. It was relaxing to slow down and really take in all the wonderful artists on display! We hope we have the excuse to do an event like this in our backyard again.
Phil: As our brilliant and prolific Panel Moderator, Michele Abounader, said at the beginning of the LGBTQIA+ Anthologies Panel: there is sometimes this (false) sense of competition and rivalry between creators.
Just like Kat and myself, our fellow panelists Michele Abounader, Brent Fisher, and Fell Hound are well-known for creating queer comic anthologies. We've all heard whispers or implications that we're at rivalry due to the perceived similarity of our content. But honestly, that couldn't be further from the truth. We all have the same goal: to put more queer content out into the world.
Moreover, we even relish the opportunities to collaborate together. Coincidentally, we announced a Connected Crossover Art Print between The Beast & Snow and a project Michele is currently involved with, Sapphic Pulp, the week before this panel - a print that has been a huge success for both campaigns!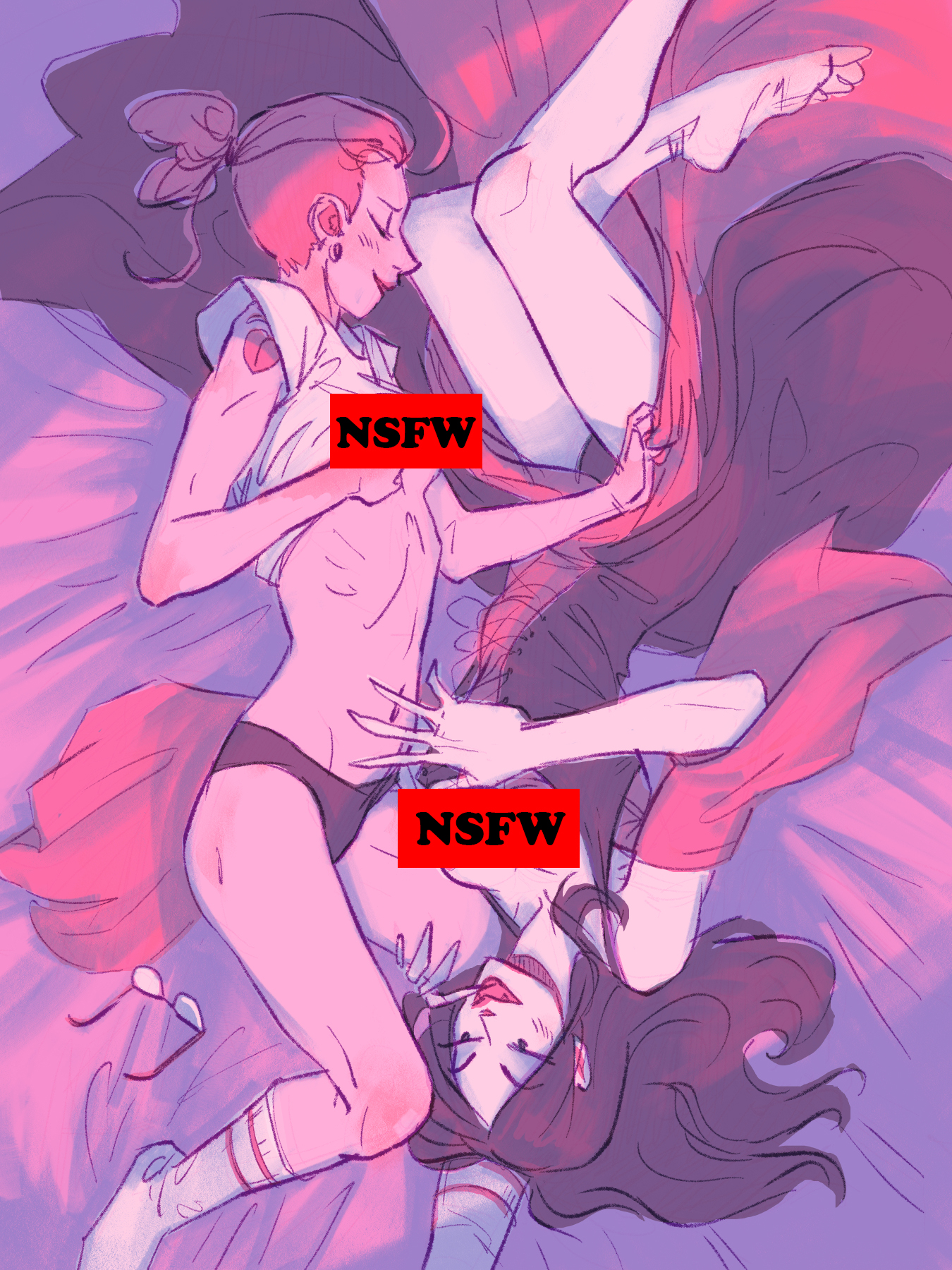 In addition to being queer creators, we're also just fans of queer content. So we love the content that our fellow panelists put out. And we had a great time talking about our respective processes in putting together anthologies and comparing our experiences doing so - the good, the bad, the ugly, and the beautiful.
We even teased the topic of our next anthology on the panel, something that we'll officially announce and begin taking submissions for in September, so stay tuned!
---
Media
As always, let's take a moment to talk about some media - this time focusing on some gay content! 
---
Heartstopper - Season 2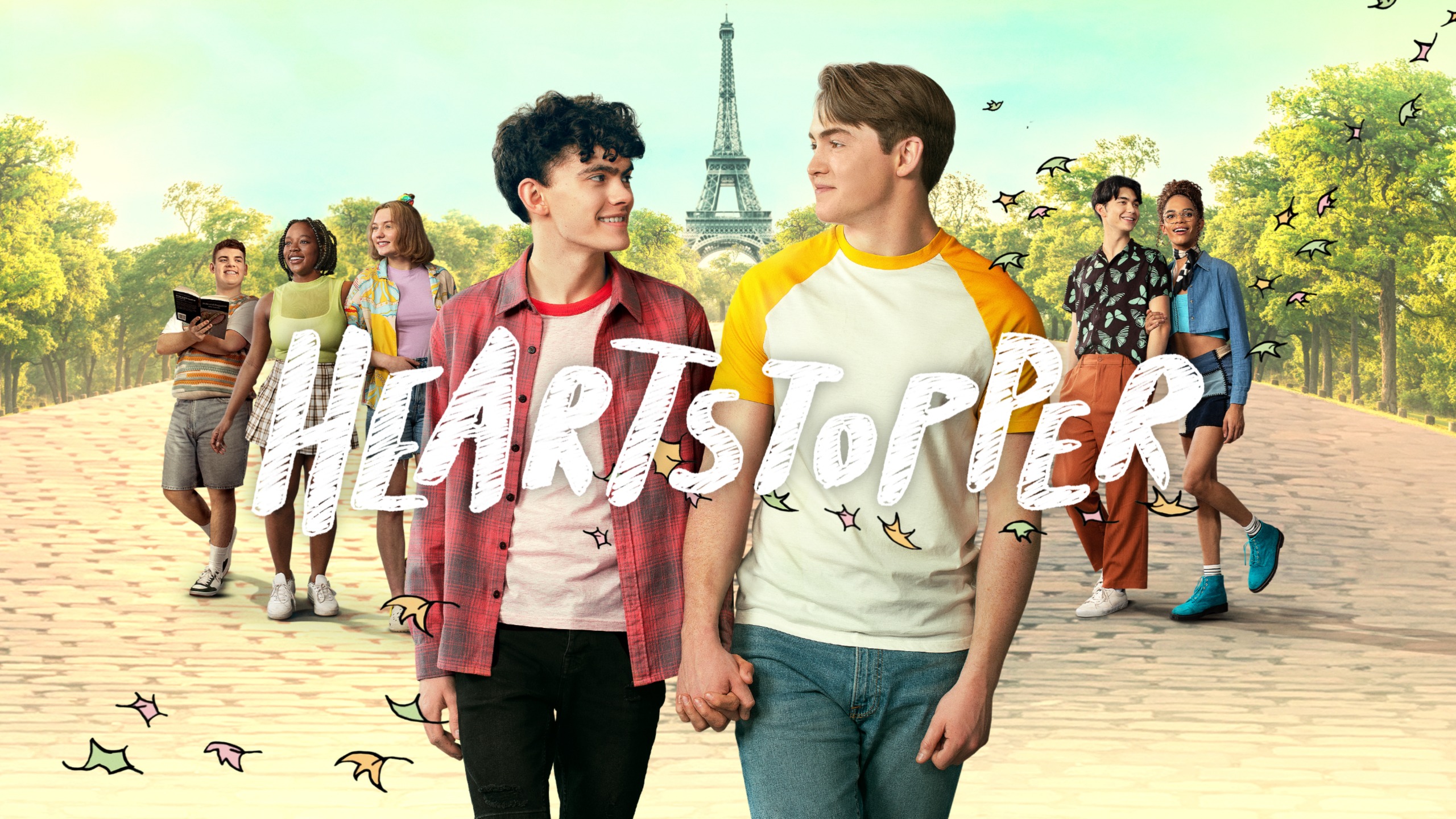 Phil: Heartstopper was one of my favorite shows last year. It was a refreshingly wholesome queer teen romance built on the backs of two incredibly likeable leads. The first season occasionally brushed up against some more serious subject matter (bullying, homophobia, outing), but was generally more "fluffy"
This sophomore season leans a little deeper into the darker storylines, tackling tougher subjects in detail such as biphobia, unsupportive parents/siblings, and self-harm. In my opinion, Heartstopper Season Two does a fantastic job building on the story starting in the lighter first season.
Nick and Charlie are a couple. This season makes no attempt to walk that back, nor to drive a wedge between the pair. Instead, Heartstopper keeps things interesting by diving deeper into the external drama in its ensemble's lives. For the most part, I think that worked out very well. I was very engaged with Nick, Charlie, Tara, Darcy, Isaac, and even Ben's journeys throughout the season. I would say the weakest links were Tao and Elle, whose relationship wasn't my favorite last season and grew a little more tired the second time around. But even if I didn't love every aspect of the season, I had a great time binging it (and Heartstopper is such an easy binge; I watched the entire season the night it premiered).
If the first season was our opportunity to meet the cast and fall in love with them (as they fell in love with each other), the second season is peeling back the curtain to get a more complete look at their lives, problems, and the struggles they deal with as they navigate complicated family dynamics and other teen drama.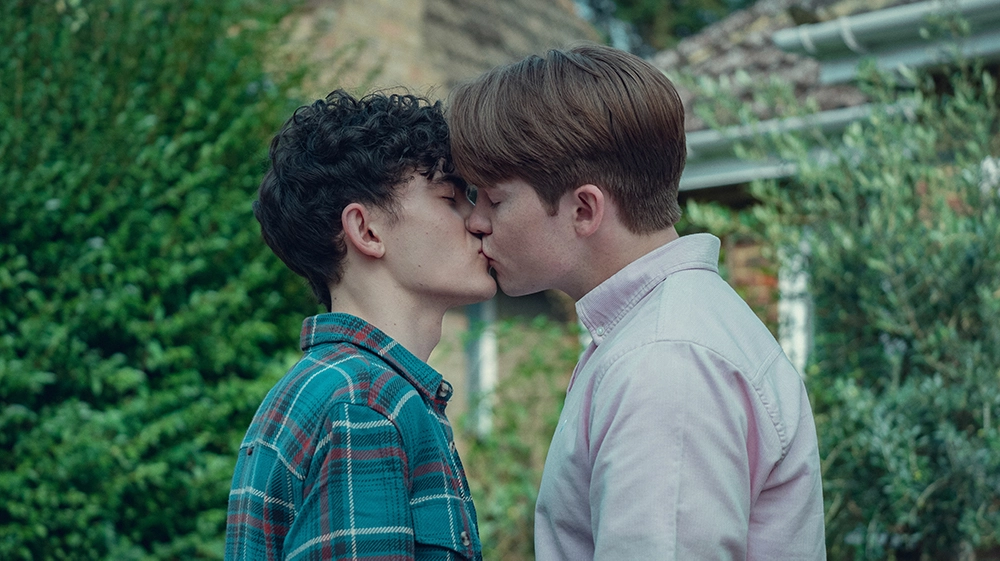 Kat: I watched Heartstoppers Season 1 following Phil's recommendation, and I had a really fun time with it. There was some drama, but it was a fluffy, quick watch. Season 2 is a bit more dramatic than the first season, but still showcases enough fluff from the main couple that exudes WEBTOON storytelling. I really liked the tone of this season, and I hope we get to see even more in-depth storytelling in the next installment. 
I enjoy watching Charlie and Nick as a couple. They are by far my favorite part of the show, which is interesting because I'm usually a cheerleader for supporting characters. But the supporting characters this season were actually one of my negatives. There were so many couples to focus on (some worked, others bored me) that it took a lot of time away from the main focus of the show - Charlie and Nick. 
---
Red, White, & Royal Blue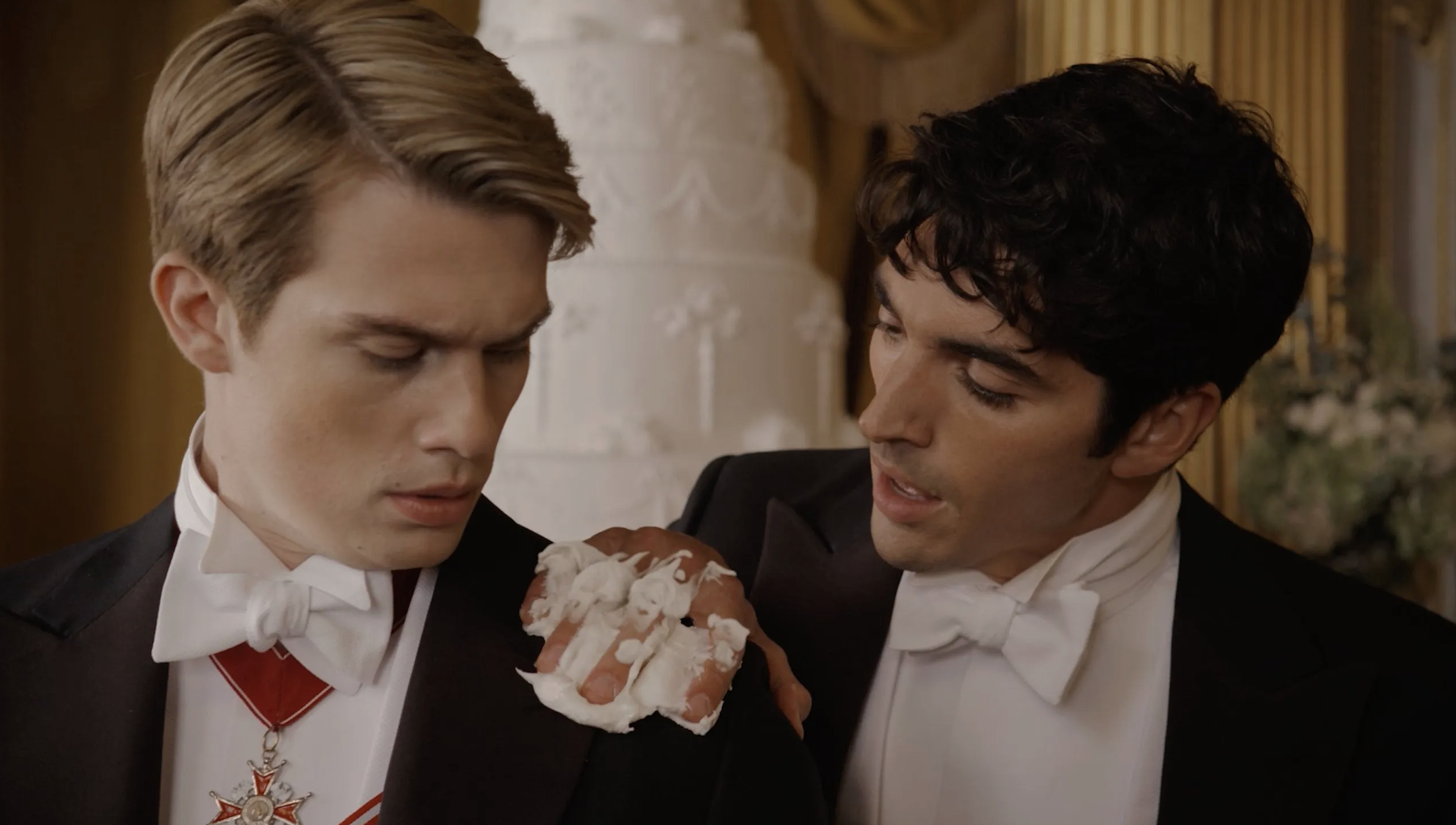 Kat: Last year I read Casey McQuiston's I Kissed Shara Wheeler, and it quickly became one of my favorite books of the year. As a fan of queer YA novels, I was pretty stoked to hear that Red, White, & Royal Blue was getting a film adaptation. I'm a sucker for the modern royalty trope, and throw in the president's son and I'm sold. The movie was a bit more...rom-com than I expected, but for the genre I had a good enough time with it. The two leads had perfect chemistry, and there were some sentimental moments between the two that elevated this past Hallmark. 
Funny enough, this movie had the complete opposite problem to Heartstoppers. Since the movie only had 2 hours to truncate a 400+ page book, they primarily focus on the main characters with a lack of depth to their supporting characters. I do wish there was more room for intricate storytelling that a TV show could have serviced more.
So, what did I enjoy more - Heartstopper or Red, White, & Royal Blue? As a story, I liked Heartstopper because the tone is a bit more to my liking. But I do think Red, White, & Royal Blue does a better job at telling a more focused romance story. If you like serious storytelling (and episodes that feature Carly Rae Jepsen and Taylor Swift in the same breath) go check out Heartstopper, but if you're looking to shut your brain off for a few hours than Red, White, & Royal Blue is your man!
---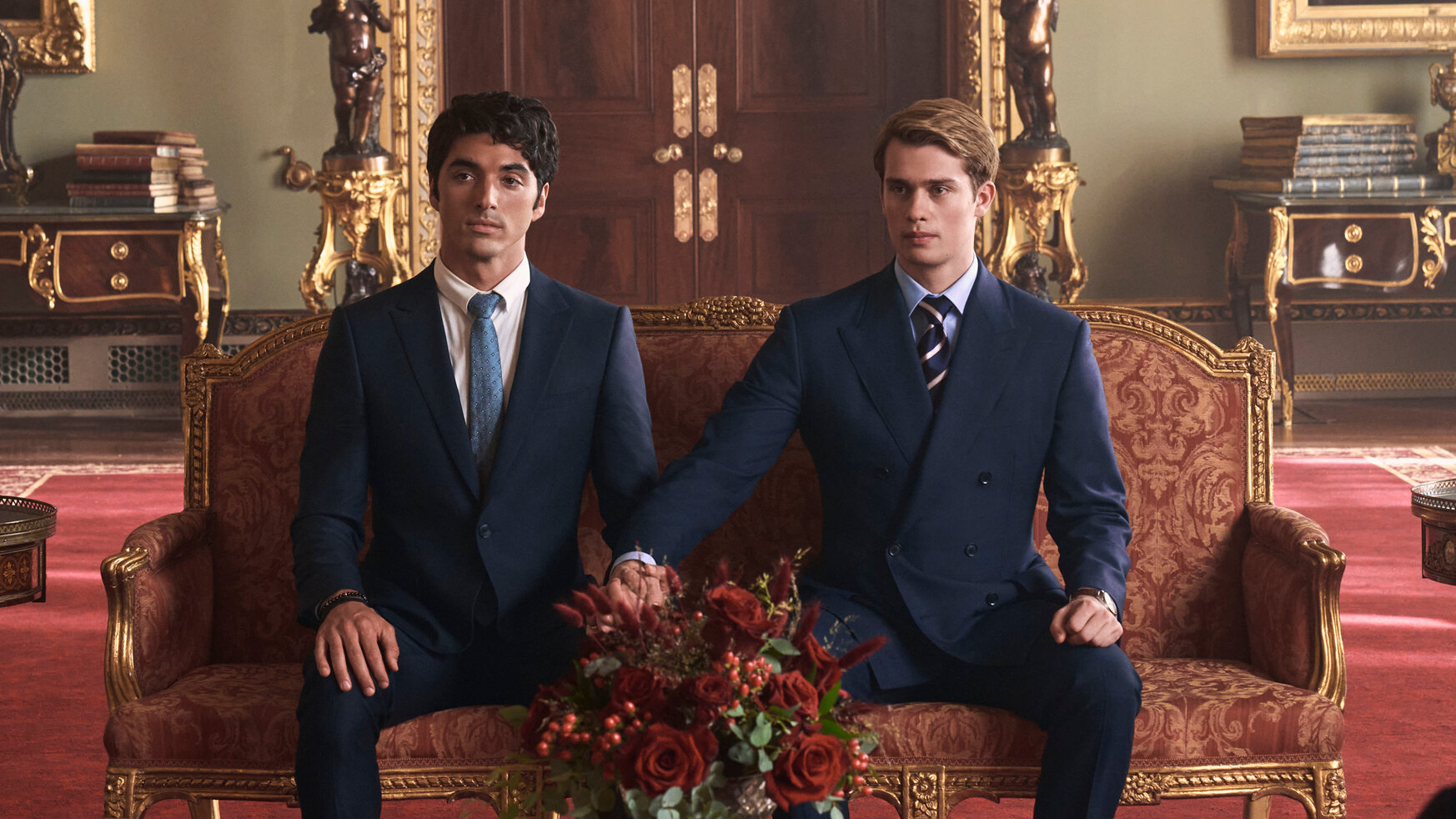 Phil: Netflix's Young Royals may be a better comparison to Red, White, & Royal Blue than Heartstopper. Both are gay romance stories that center around a Prince navigating his feelings for another man while struggling with the pressures of royalty and tradition. And certain beats between the two series are nearly identical. 
RWRB feels like a "step above" a traditional rom-com. It's got all the fixin's (the "meet cute" moment, the enemies-to-lovers trope, grand gestures aplenty). But it also feels like an improvement in many regards, doing a pretty good job tackling weighty topics about sexuality, identity, tradition, and class. Does the movie's take on royalty and politics feel a little oversimplistic? I mean, yeah. But I think it did a better job than I would normally expect from a rom-com.
Like all rom-coms, the movie lives-and-dies on its lead couple. And thankfully, both Taylor Zakhar Perez's Alex Claremont-Diaz and Nicholas Galitzine's Prince Henry make for very likeable leads. I often find the enemies-to-lovers trope to be a little exhausting. It's hard to make both characters in the couple likeable when the goal is to intentionally put them at odds at the start of their relationship. But RWRB handles this in a pretty fun way and actually does a great job recontextualizing the rocky start of the couple's relationship around the mid-point of the movie. The scenes of the pair growing closer via texts and phone calls were very endearing. And the movie definitely delivers on the sexual tension.
The supporting cast is used effectively and sparingly, with Sarah Shahi's campaign manager Zahra and Uma Thurman's President Claremont being real standouts (granting that it took me a minute to get used to Thurman putting on a Texan accent).
Despite some rom-com contrivances and the occasional baffling character decision (Alex pouring his heart out in the lake scene and being completely oblivious to Henry's reaction raised my and my partner's eyebrows while we were watching), RWRB is a fun, sexy rom-com built on the shoulders of a pair of likeable leads. It may not be as earnest or well-paced as Heartstopper, but I definitely had a great time watching.
---
Teenage Mutant Ninja Turtles: Mutant Mayhem
Phil: Out of everybody you know, I probably know the least about TMNT. Never seen a TMNT movie, TV show, nor read a TMNT comic. Couldn't even name all of the turtles. For whatever reason, I've just never checked the franchise out (nor had any close friends who were into it). So this movie was effectively my introduction to the "Heroes in a Half Shell". And it's a pretty fun flick.
The movie does a good job of giving each Turtle distinct personalities with enough to do throughout its runtime (even if Leonardo definitely gets a little more focus than his brothers). The animation and action are solid. And most of the jokes land - minus an unbearably long "bacon, egg, and cheese" joke and a real overabundance of pop culture references.
The story is pretty much exactly what you expect. This movie isn't looking to innovate when it comes to the plot. And even a TMNT novice like myself pretty much knew all the major beats to expect. But the movie seems like it knows that and is content to sell itself on the characters and the dialogue rather than the plot.
All of that said, I think the claims that Mutant Mayhem is "movie of the year" or that it's on par with giants like Into the Spider-Verse are pretty overstated. TMNT:MM is an animated popcorn flick. Quippy banter between the Turtles (which occasionally becomes overindulgent and TOO reference-heavy) makes this a fun movie with a very by-the-numbers story.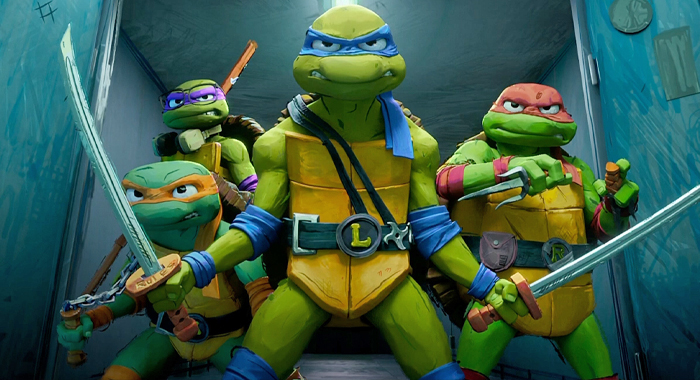 Kat: I didn't grow up with TMNT, but as a lifelong comic book fan, I know how important the characters are to a lot of people and I've picked up on the overall mythology of the series through a few comic book crossovers (like Power Rangers).
Mutant Mayhem is very much a kid's movie. In a landscape with Spider-Verse and Disney flicks as your usual animated exposure, I've forgotten what it was like to see a cartoon that was purely for kids. There are some jokes that went over my head, but I still had a good time with it. The turtles were likable, the plot is smooth, and the movie builds for an interesting enough world that promises a bigger franchise. It's not the BEST MOVIE OF THE YEAR, but worth the watch for this AMC stubs member. 
---
Comic Recommendations
Let's talk comics! As always, we'll recommend a Direct Market Indie comic, a Marvel or DC comic, a Kickstarter comic, and a Webcomic!
---
Indie Comic: Klick Klick Boom (Image Comics)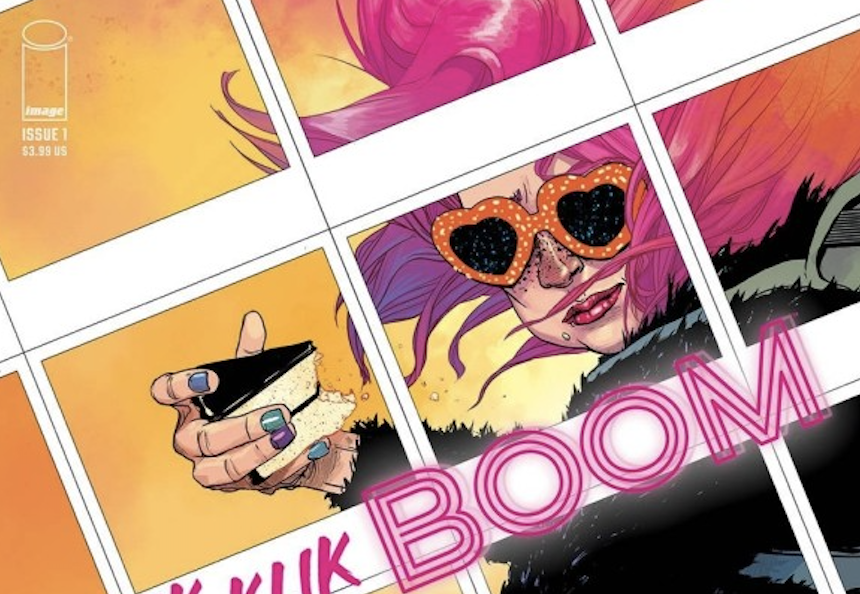 Kat: I grabbed this book on whim during a light week, and I'm so glad I did! Klick Klick Boom is a visual masterpiece about a mysterious assassin who can only speak through polaroid pictures. The brilliance of the book is the pairing of this assassin girl with an awkward talkative reporter! They are thrown together to solve a mystery, all while Doug Wagner and Douglas Dabbs sprinkle more information about the assassin girl's past. And with this I'm fully invested! 
Marvel: What If Dark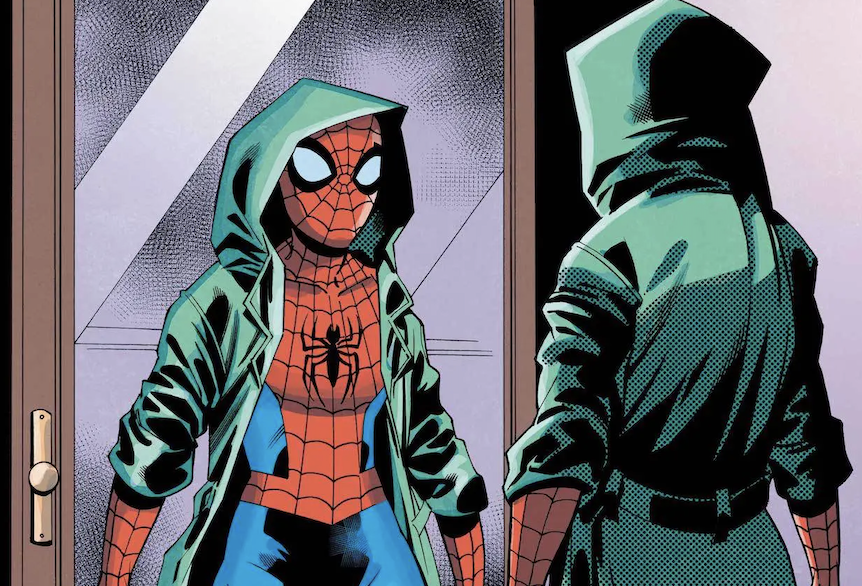 Kat: It's no secret that I'm a sucker for a good What If story! My favorite superhero is Mayday Parker after all (who came to existence because of a What if story). Marvel is rolling out a whole new set of What If stories, and I've been impressed. The one-shots are focusing on popular characters that don't always get individual spotlights (like Gwen Stacy and the Thing). 
I was most impressed by Gerry Conway, Jody Houser, and Ramon Bachs's Gwen Stacy one-shot because the narrative focuses on 616's Gwen Stacy. What if Gwen Stacy survived? What if Gwen Stacy became Spider Woman? We've heard this story before, right? This is Spider-Gwen!
But What If Dark tells a very different story! It instead stars a Gwen Stacy who becomes a spider person without super powers. This Spider-Gwen is a classic Spider-Man narrative with dramatic interpersonal twists! We've seen plenty of alternate Spider person stories, but never one quite like this.
---
Agatha, a rookie Park Ranger responsible for a mysterious forest full of inexplicable creatures, has to overcome self-doubt and forces beyond her control to find a lost child! Enter the magical world of Dusk River Park!
Strange Ranger is right up our alley, promising a focus on science and diversity, with plenty of female and LGBTQ+ representation!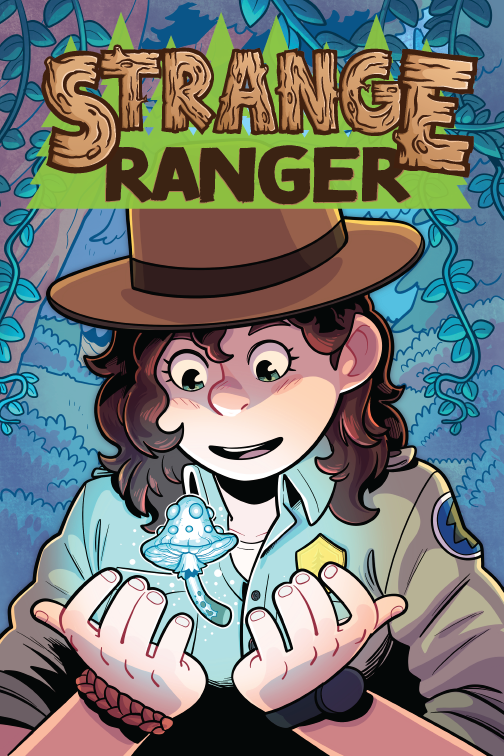 We've been fans of creator Mark Bell's previous work on S.P.I.R.I.T., and have had the pleasure of working with artist Yonson Carbonell ourselves on both Hairology and Slice of Life: Chibi Anime Adventure. So this was a really exciting team-up for us!
Check out the Kickstarter here: https://www.kickstarter.com/projects/1214207061/strange-ranger-an-all-ages-supernatural-adventure-comic
---
"Rory is a shut-in who hasn't left the house in years. When an alien soldier from another planet crash-lands in his backyard, everything that Rory knows is thrust into chaos."
I love a good introspective Sci-Fi story, and First Rain is exactly that. It's a slow-burn that really takes its time unfurling its narrative. As Rory and the alien, Bug, slowly become more familiar with one another, we learn about each of their pasts, the ways they've been hurt, and the defenses they've put up as a result. Like any good Sci-Fi story, the human element comes first. And very interesting topics are tackled, including grappling with anxiety, agoraphobia, pressures to conform, and losing touch with old friends.
Also, I'm a sucker for a strong alien design. And Bug (AKA Cesen) has a great one!
Outside of our two leads, I've also quite enjoyed the developing subplot around Rory's older sibling, James, who is questioning their gender identity and career path. Definitely looking forward to seeing how this plotline continues.
Check out First Rain here: https://www.webtoons.com/en/canvas/first-rain/list?title_no=697989
---
In Closing
Thanks so much for reading this week's newsletter!
---
Current Kickstarter: The Beast & Snow #1 - Queer NSFW Fairytale Romance
Next Convention/Event: Jersey City Pride (August 26th)
Phil's Socials: Twitter | Instagram
Kat's Socials: Twitter | YouTube
Read "Slice of Life" on Zestworld: https://www.zestworld.com/LifelineComics/slice-of-life-gl