Comics
Commissions
Request a digital commission and see your creative ideas come to life.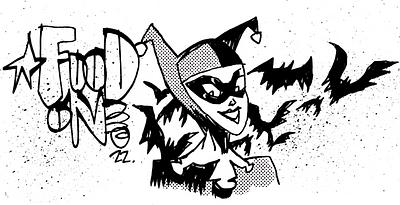 SUPER SCRIBBLE
A fun, quick, loose head sketch of your choice of character. Delivered digitally (not an NFT). First come, first served. If you're requesting something detailed I'll have to reject it. Expected turnaround time: 1 week.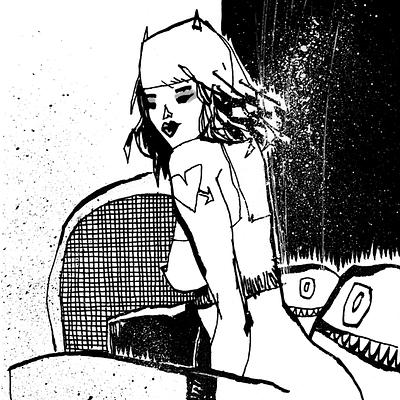 QUICK & LOOSE INK DRAWING
Black and white only, straight to ink, dynamic and loose drawing filled with energy and flavor! You choose the character you want. I will basically draw anything within reason.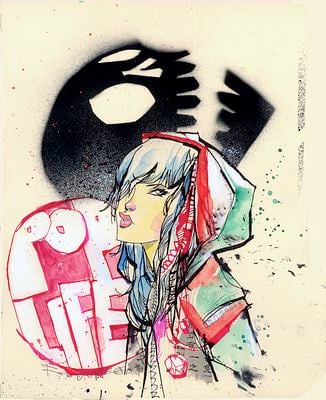 FULL COLOR ILLUSTRATION
This is a finished, full color illustration. Basically the same energy and time that would go into producing a comic book cover. Open to drawing almost anything within reason.
Updates
---
---
---
---
---
---
---
---
---
---
---
---
---
---
---
---
---
---
---
---
---
---
---
---
---
---
---
---
---
---
---
---
Bio
Jim Mahfood aka Food One has been working as a professional freelance artist for the last 25 years, amassing an impressive cult following across the globe. Mahfood has worked in the fields of comics books, illustration, advertising, animation, feature films, toy design, live art, and gallery exhibitions. Highlights of his career include art chores on Kevin Smith's Clerks comic books, set design for the Sarah Silverman Program, designing and illustrating the entire ad campaign for Colt 45 malt liquor in 2007-08, his collaborative graphic novel Marijuana Man with musician Ziggy Marley, and character design work on the Oscar-winning Into The Spider-Verse animated feature film. Jim's current projects include illustrating loading screens for the incredibly popular Fortnite video game, and his new creator-owned comic book, Grrl Scouts: Stone Ghost. His popular music podcast Skull Funk Radio is available for free on Spotify or at SkullFunkRadio.Fireside.FM